General Information
FSE 2014 will be held in the Charles K. Kao Auditorium at the Hong Kong Science Park. The Auditorium (a.k.a. "the golden egg") is named after Professor Charles Kao, a Hong Kong scientist who won the 2009 Nobel Prize in Physics, to honor his groundbreaking achievements concerning the transmission of light in fibers for optical communication. The auditorium offers free WiFi internet for web accesses and each seat is equipped with a power socket and a convertible table.
Note:
The venue offers only free WiFi for web accesses. Mobile phones need to use SIM cards with internet support to receive messages at Whatsapp or non-web-based clients.
More information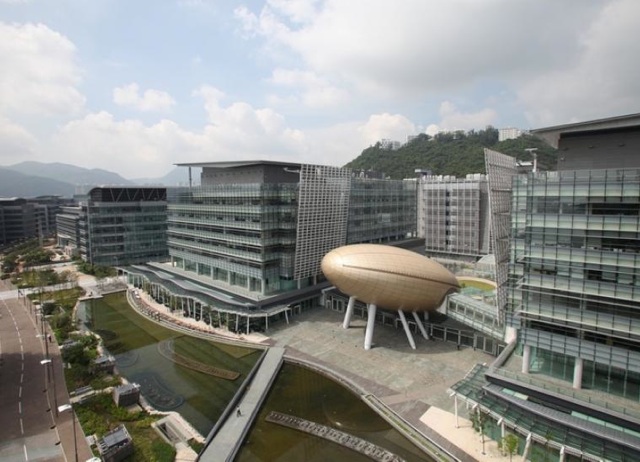 Site Map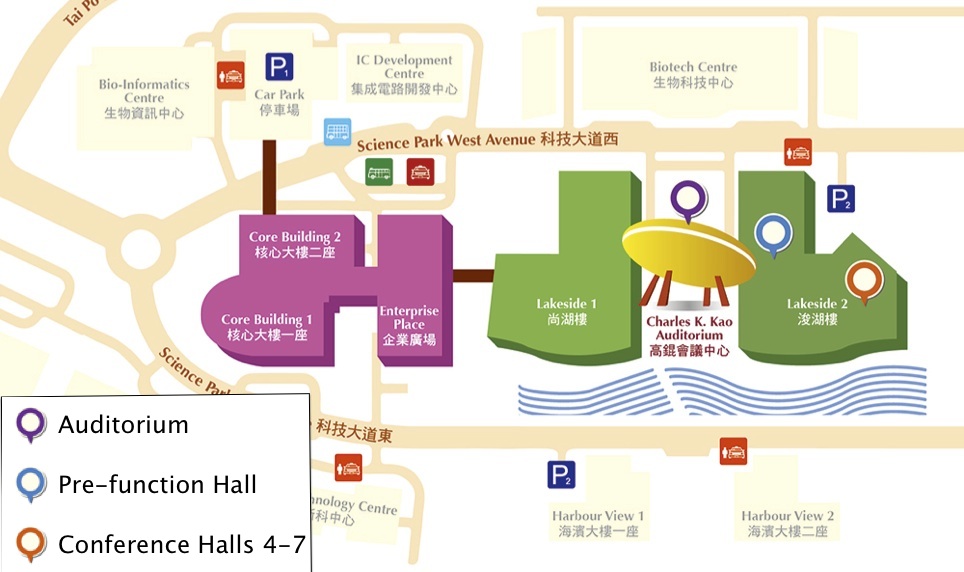 Annotated Floor plans
PDF version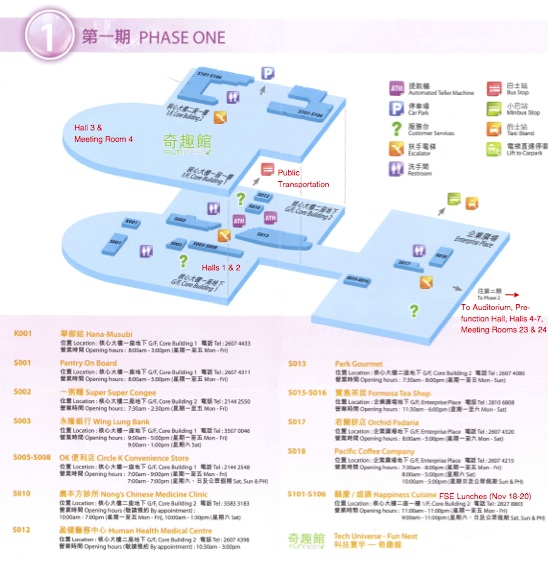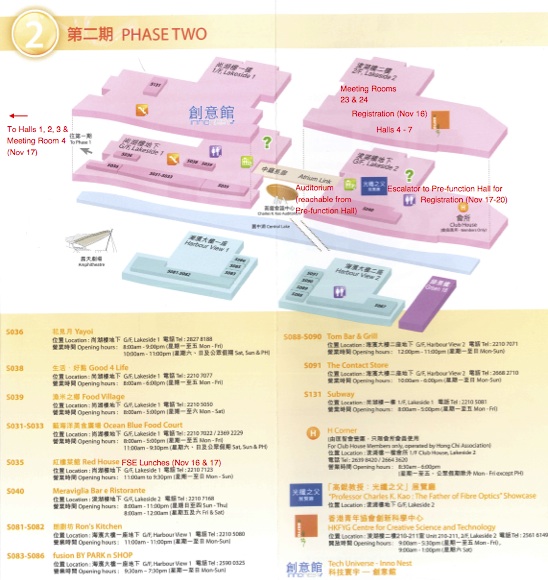 How to get here?
Take public bus KMB 272K from MTR University Station (~10-minute drive). Bus station is outside Exit B of the MTR station.
Take public minibus No. 27 from MTR Sha Tin Station (~20-minute drive). Minibus station is at Pai Tau Street and near to IKEA. See the figure below.
We will arrange student helpers at the above mentioned bus/minibus stations to assist our delegates. For how to travel to the two MTR stations, please refer to the MTR system map.
Near the Venue
To find the places mentioned above, consult the
location map of the Science Park
.
Geographical map powered by Google.


View Larger Map